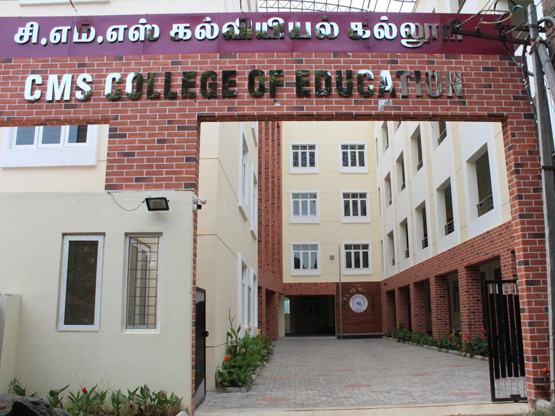 About Us
CMS College of Education was founded by the Coimbatore Malayali Samajam in the academic year 2008 - 2009. Coimbatore Malayali Samajam is registered under Indian Societies Registration Act. It has a proud record of progressive activities in the field of Education, Arts, Culture, Sports and Social Service. The Coimbatore Malayali Samajam is the biggest Malayali organization of its kind in the whole of India.
The Coimbatore Malayali Samajam was established in the year 1955 and it represents the vast majority of the Malayali population numbering about 4 lakhs in the city of Coimbatore.
To improve the standard in teaching in the society by producing professional Teachers, the CMS has come up with a commitment to give an opportunity to the talented ambitioned candidates to join the B.Ed. Course. This will be a great chance for the young teachers to create and guide the next generation of the nation in the right direction. The college offers an excellent arena for the teachers to be professionally trained and uphold the ethical values with the moral conviction. These cultural values will be imparted to the students along with commitment in the academy.
C.M.S. College of Education (10304) Affiliated to Tamilnadu Teachers Education University, Karapakkam, Chennai and Recognised by NCTE, New Delhi.